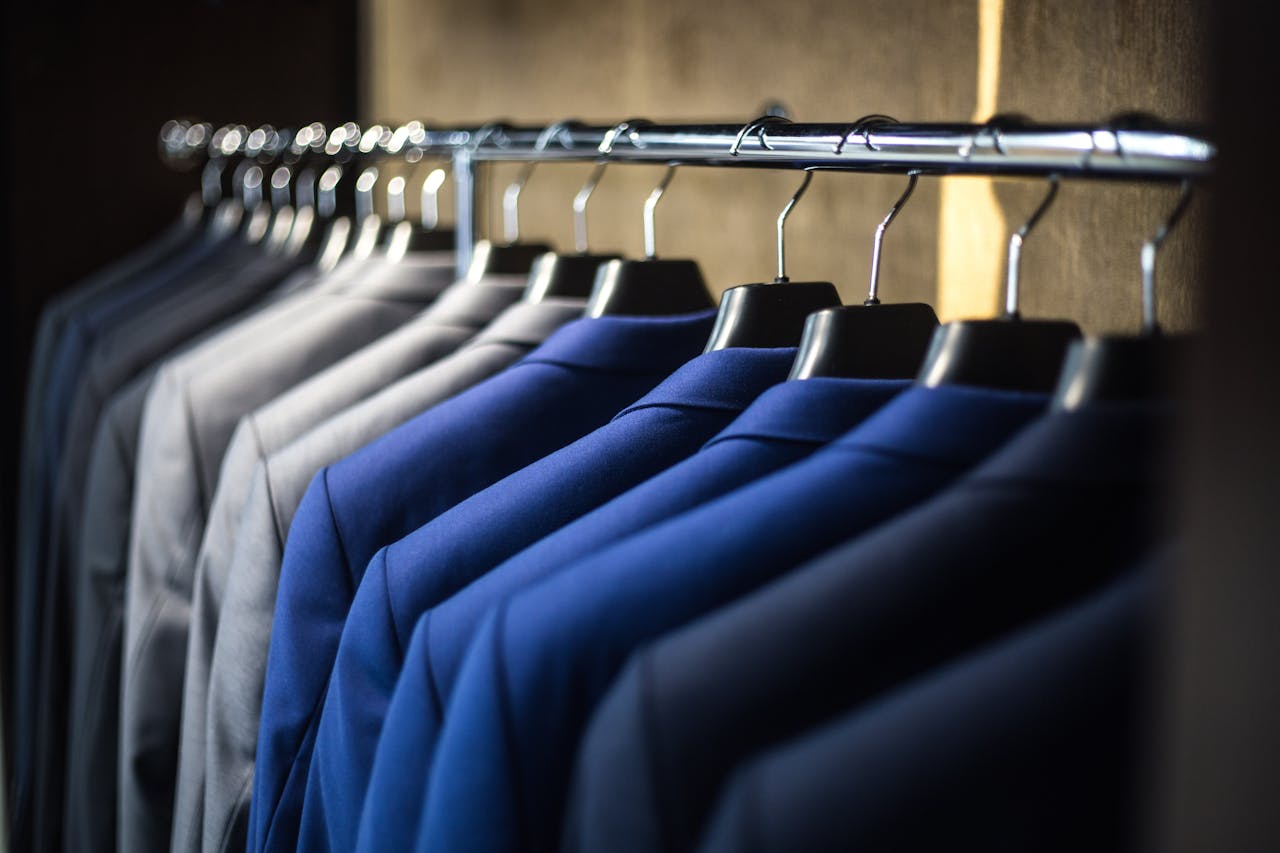 Our clothing decisions are the hallmark of many special occasions. On a global scale, fashion is nearly a trillion dollar industry. Clothing is a daily decision of personal expression. Our self worth is often reflected in the way that we dress. In addition, societal norms also influence how we choose to clothe and adorn ourselves.
Although it is important to consider our outer garments and how we represent ourselves as we navigate the world around us, we must guard against becoming overly fixated on our outward clothing. Matthew 6:25 says "Therefore I tell you, do not worry about your life, what you will eat or drink; or about your body, what you will wear. Is not life more than food, and the body more than clothes?"
Our spiritual attire is far more important. We must prayerfully consider which characteristics fashion us above any physical garment we might wear. When we attempt to navigate the world without wearing the spiritual armor that the Lord issued to us when we joined His victorious army, we are naked and vulnerable, no matter how impressive we look on the outside. When challenges confront us – what are we wearing? Do we wrap ourselves in anxiety and depression like a shawl? Are we short-sited, wearing rebellion or rebellion like a jacket, daring anyone to approach us? Do we accessorize our biases with gossip and envy? Are we taking every step with guilt, regret and shame as our primary footwear? Stop right now and take that ugly stuff off. If you can't bear to part with some of those familiar garments – ask God to help you shed them.
The world is rough. In part, John 16:33 tells us "…In this world you will have trouble. But take heart! I have overcome the world." Just a few minutes of any daily newscast provides an extensive list of reasons why we must spiritually suit up and prepare for each day wearing our full armor. Details about the entire ensemble are available in Ephesians 6:12-17: "For our struggle is not against flesh and blood, but against the rulers, against the authorities, against the powers of this dark world and against the spiritual forces of evil in the heavenly realms. Therefore put on the full armor of God, so that when the day of evil comes, you may be able to stand your ground, and after you have done everything, to stand. Stand firm then, with the belt of truth buckled around your waist, with the breastplate of righteousness in place, and with your feet fitted with the readiness that comes from the gospel of peace. In addition to all this, take up the shield of faith, with which you can extinguish all the flaming arrows of the evil one. Take the helmet of salvation and the sword of the Spirit, which is the word of God."
As familiar as they are, the Lord wants us to trade in our old rags for the beautiful outfits He has custom made just for us. Isaiah 61:3 says "To appoint unto them that mourn in Zion, to give unto them beauty for ashes, the oil of joy for mourning, the garment of praise for the spirit of heaviness, that they might be called trees of righteousness, the planting of the Lord, that He might be glorified."